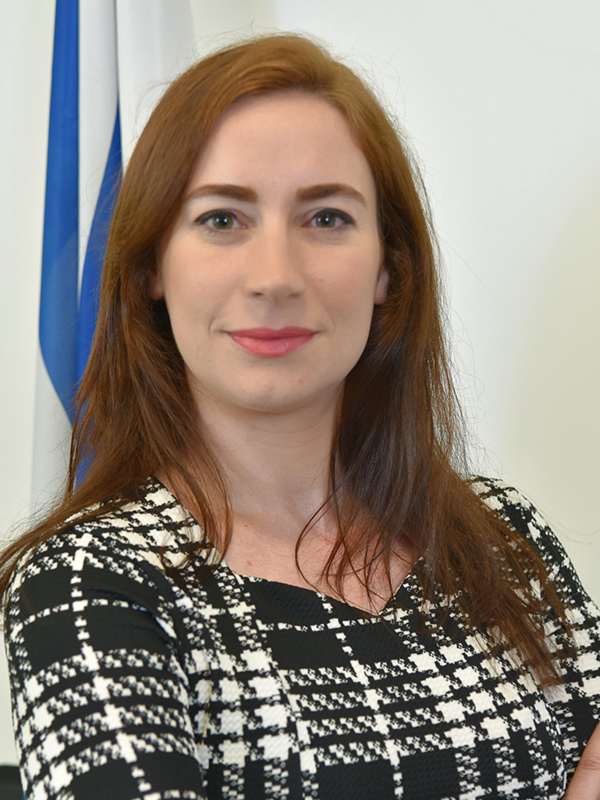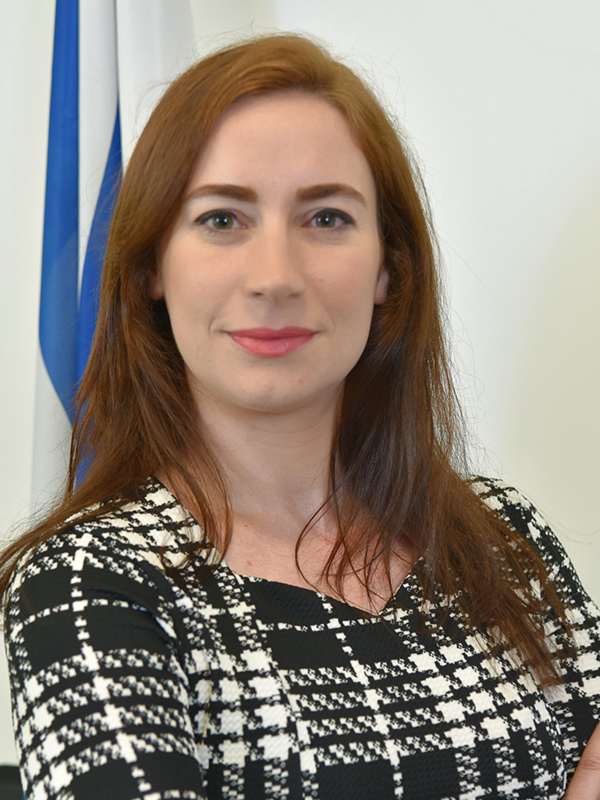 Sarah-Ann Madi
Economic Counselor, Head of the Mission Economic and Commercial Mission, Embassy of Israel in Poland
Sarah–Ann is the Economic Attaché of the State of Israel in Poland as of October 2019, and heads the Trade Mission of the Ministry of Economy and Industry at the Israeli Embassy in Warsaw.

Sarah–Ann joined the Ministry of Economy and Industry in 2016, after practicing law, in both the public and private sectors. Prior to her current role as an Economic Attaché, Sarah–Ann dealt with trade policies and international trade agreements, including the responsibility for negotiating free trade agreements between Israel and Southeast Asian countries. Later on, Sarah–Ann was the Deputy Director of the Europe Department, including responsibility for Economic Missions around Europe, including Poland.

Sarah–Ann holds an LL.B. (Bachelor of Laws) and BA in Economics from the University of Haifa, and an MA in International Relations, specializing in Political Economy and International Organizations from the Hebrew University of Jerusalem.

The Trade Mission is responsible for promoting the economic relations and bilateral trade between Israel and Poland. The Trade Mission does so by initiating events and activities to promote Israeli exports in products and services or technologies. In addition, our work aims at attracting Polish investments to Israel; Fostering joint ventures between Israeli and Polish companies; and pushing forward opportunities for collaboration in research and development between entities on both sides.